Output The Way You Want It
The samples are in PDF format and you will need Adobe Acrobat Reader (or full Adobe Acrobat) or a free alternative like Foxit Reader to view these files. You can either click on the links below to open the PDF in your browser, or right click and select "Save As" and save them to your Hard Drive to view later (you can also Save As in Acrobat Reader).
If you do not have a PDF Reader you can download it for free by clicking on one of the logos at the bottom of this page.
GINT SAMPLE OUTPUT
gINTDEV Trial Pit Logs.pdf (1.4MB)
TECHNICAL GRAPHICS EXAMPLES


If you have any questions about Custom Library File Creation then phone Miles on 07738873403 or e-mail: enquiries@gintdev.co.uk

SAMPLES OF gINTDEV CREATED OUTPUT
Developing gINT for you
---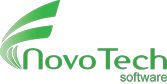 gINTDev is now the UK Sales Office for:-